SERVICES
PRE CONSTRUCTION SERVICES
Preconstruction services are important. It's our mission to try to understand the total development of your project with attention on budget, logistics, practicality, and efficiency. By thinking about preconstruction we can reduce costs, and improve the overall timeframe and length of your project.
BUDGET
Alexander Pacific, Inc. understands the constraints everyone has on budget and we're here for you. We intend on being fully conscious of your needs and are aiming to help aid in any budgetary restrictions you may have. This service, to us, is necessary and important in assuring that our clients' needs are met with satisfaction.
SITE ASSESMENT AND LOGISTICS
Alexander Pacific, Inc. is always available to take a site assessment to evaluate construction needs and put forth a plan that suits you. By taking a site assessment we can get a sense of the best way to efficiently get your project underway. Things like whether or not the space will be simultaneously occupied, environmental concerns, and any further disturbances truly give us an expectation of logistics and time management. Through all of these factors, we can put together a comprehensive plan on getting from this crucial step to Step B: action.
SCHEDULING
Alexander Pacific, Inc. understands what a hard deadline is and we aim to be the MOST efficient when it comes to making progressive steps to assure that the deadline is met. We are constantly creating daily goals, reviewing the budget, time frames for permitting, and site concerns. Our goal is to deliver a schedule that will suit your needs and be attainable.
CONSTRUCTIONABILITY
You have a goal and we want to get you there. With Alexander Pacific, Inc., we'll evaluate the constructability of your project and leave you with a detailed analysis of the requirements, budgetary needs, requirements, pretty much a full report of what it'll take to get your project off the ground.
DESIGN-BUILD PRE-ENGINEERED METAL BUILDINGS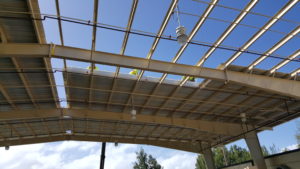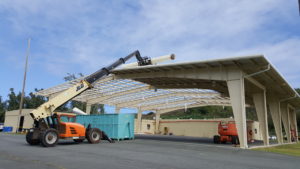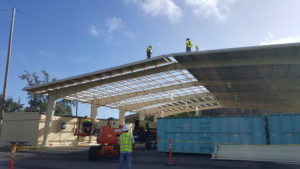 VALUE ENGINEERING
Alexander Pacific, Inc. wants to be proactive, cost-efficient, and visionary. If we hit a snag, we'll offer multiple solutions, feasible alternatives, and make recommendations that offer you a sense of ease in our abilities. We want your vision to accomplished and through value engineering, we can evaluate a solution that's cost-effective!
DESIGN BUILD SERVICES
Alexander Pacific, Inc. wants to help your design take shape. We'll hear out your vision and together we can take your thoughts and ideas towards an actual conceptual outline, with thoughts to construction, logistics, budgetary impact, functionality, methods, and timeline. From start to finish we aim to be your partner. And as a partner, we intend on being active and proactive to aid in designing your vision from birth to conception.
Alexander Pacific, Inc. has been providing General Contracting services for over 4 years now. We are seasoned in reducing costs, focusing on efficiency, and offering quality results that our clients are satisfied with. We strive to find solutions to any sort of problems that may arise and aim to deliver the results from your vision.